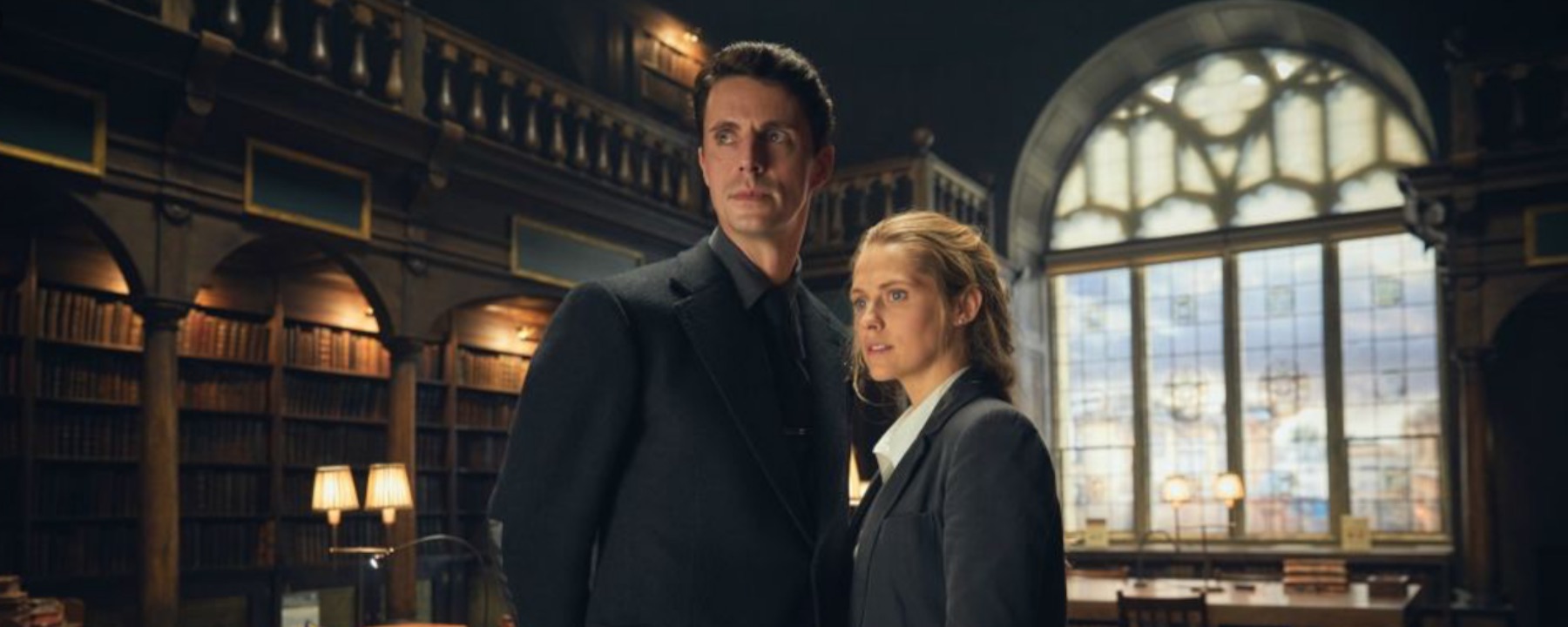 A Discovery Of Witches
A Discovery of Witches is a drama series based on the successful novel by Deborah Harkness, the first in her "All Souls Trilogy". Teresa Palmer stars as Diana Bishop, a young historian – and reluctant witch – who accidently discovers a bewitched manuscript in Oxford's Bodleian Library and quickly is swept into the world of magic and dark secrets. She forms an alliance with a mysterious geneticist and vampire, Matthew Clairmont (played by Matthew Goode) set out to protect the book and solve the mysteries hidden within, while battling threats from the shadowy creature world.
Goodbye Kansas teams in London and Stockholm delivered 560 VFX shots for the series, using every tool in the tool box to create a variety of effects including a CG stag, a digi double, CG props, set extensions, CG environments and plenty of "sorcery and magic" FX effects including particles, force fields and fire.
The series is produced by Bad Wolf and Sky productions and will premiere on Sky September 14th.
Here's the trailer!
Published 5 years ago