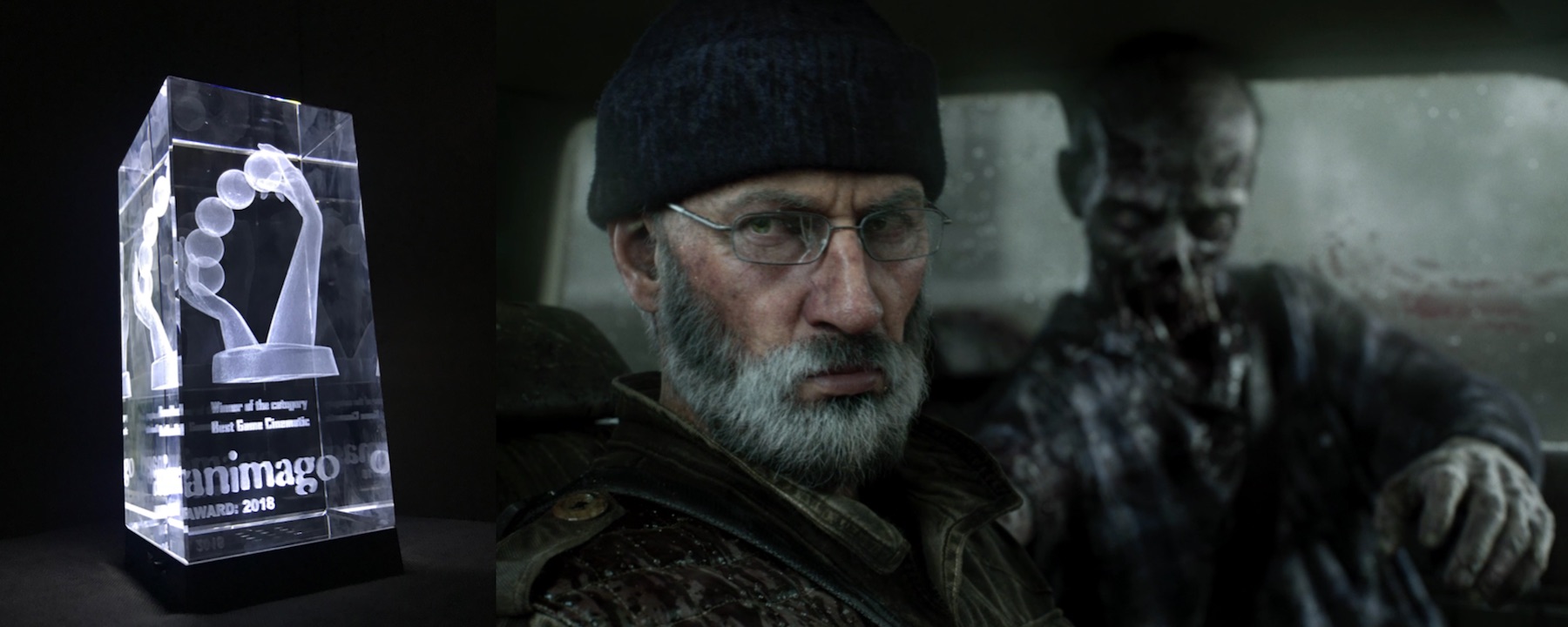 Animago Award to Grant!
On October 25th, Goodbye Kansas Studios character trailer "Overkill's The Walking Dead: Grant" won the award for Best Game Cinematic at Animago Awards in Munich.
The trailer is one of several trailers produced in close collaboration with Starbreeze for their upcoming game "Overkill's The Walking Dead".
The jury wrote:
"This is the game to the TV series. And even though the characters are not part of the TV series, Goodbye Kansas manages to create the flair and the image language of the TV series and immediately creates a relationship with the heroes of the game. With a lot of love to detail and cinematic camera perspectives they illustrate the zombie apocalypses. With lots of violence but also a lot of humour, fantastic real pictures are created of the highest CG levels."
The award was accepted on stage by Producer Thomas Oger and Animation Director Jonas Ekman. Director Fred Löfberg could unfortunately not attend the gala, but celebrated the victory with his team back in Stockholm.
Goodbye Kansas Studios CEO Annika Torell Österman and Group CEO Peter Levin are of course very happy for the award.
"Animago is one of the most prestigious awards in this field and we were up against some truly great contenders. A prize like this is a wonderful recognition of all the hard work and creative energy that our cinematics team put into these projects, pushing the borders of technical excellence and visual storytelling."
See the trailer and a VFX breakdown here!
Published 5 years ago