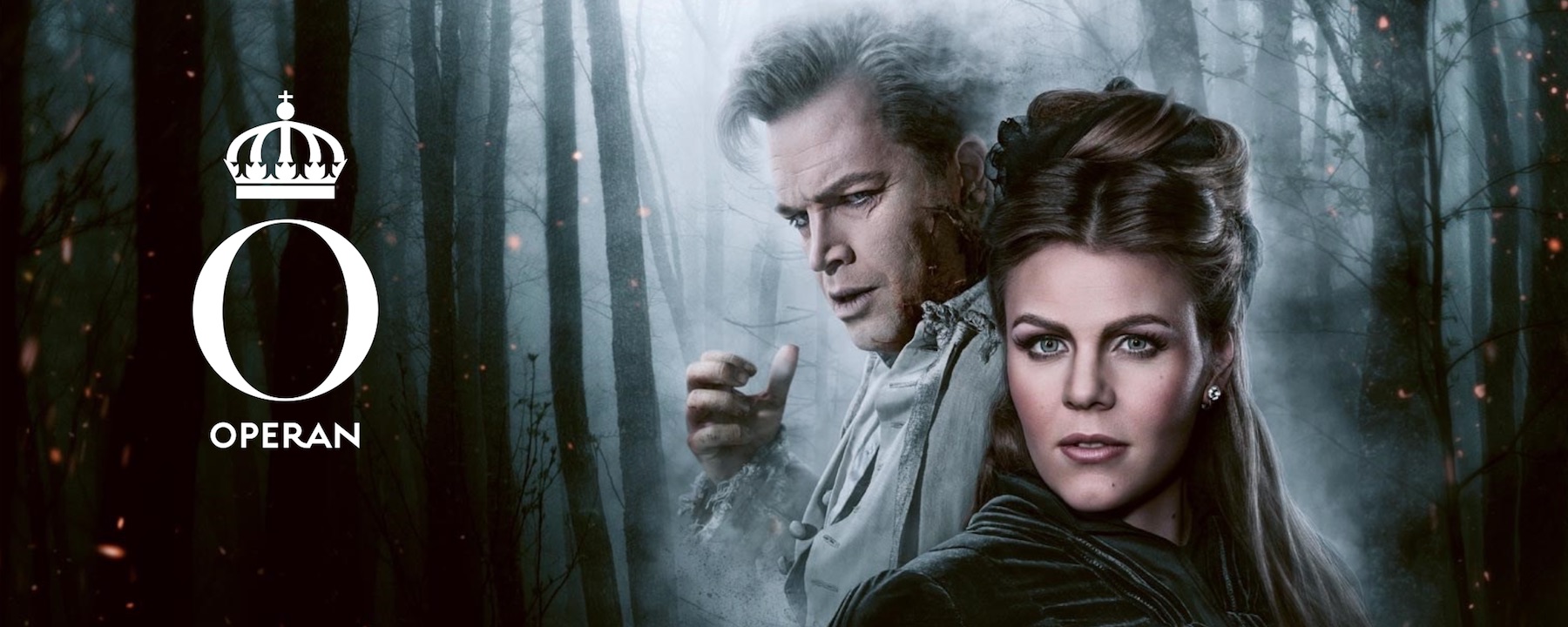 Dracula at the Royal Swedish Opera
Just in time for Halloween – on October 28th –  the brand new opera "Dracula" will have world premiere at the Royal Swedish Opera in Stockholm. Based on the classic Bram Stoker novel, it's a story filled with drama, passion – and blood.
The opera is composed by Victoria Borisova-Ollas, with lyrics by Claes Peter Hellwig and Kristian Benkö. Director Linus Fellbom and set & costume designer Dan Potra, together with the composer, have created breathtaking sets with everything you could wish for on an opera stage – horror, romance, Victorian fashion and grand choruses. Goodbye Kansas Studios have designed and created numerous projections for the production, effectively blurring the line between classic scenography and digital illusions.
If you're in Stockholm between October 24th and 28th, you also have a chance of seeing the grand projections we have designed for the iconic Opera House, projections that will make the classic building come alive in the dark and misty autumn nights.
Published 6 years ago