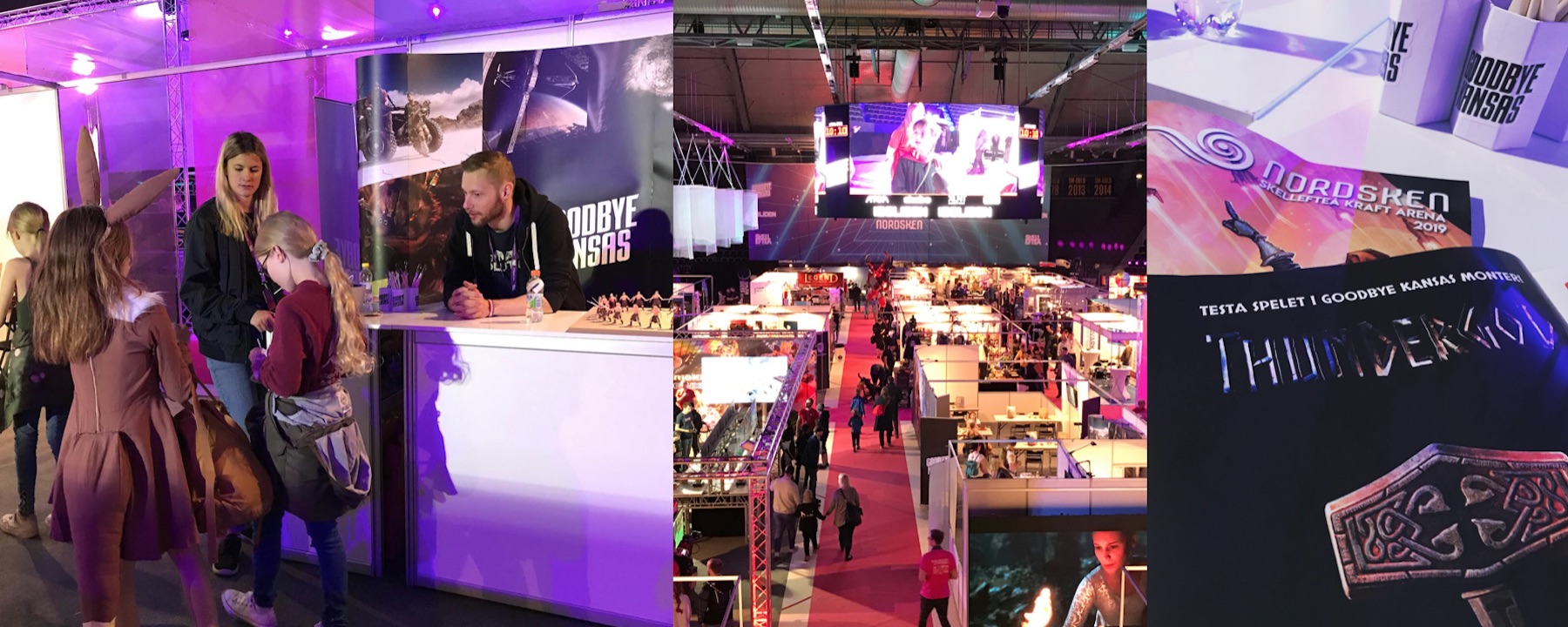 Nordsken 2019
The Nordsken Festival of Creativity in Skellefteå has grown for every year and is one of the most interesting and thriving Nordic festivals celebrating our wonderful business. This year's edition took place May 30th-June 30th and as always Goodbye Kansas was proud gold sponsor of this great event, with attendees from Goodbye Kansas Studios, Goodbye Kansas Game Invest and Infinite Entertainment – the three pillars of the Goodbye Kansas group.
At our booth, visitors could try out the newly released VR-game "ThunderGod", play around with clay modeling and meet our VFX superstars. We also participated in panels and talks, both at Nordsken and the Arctic Game Conference held in conjunction with the festival. And we sponsored the White Reindeer Award, a new annual award given to a person in Sweden, Norway or Finland who has "made significant efforts to build bridges between fictional worlds and the creative industry". The award is established by Game Business Legend Fredrik Malmberg and the association Nordskens Vänner. Big congratulations to the first winner of this award: multitalented Sara B. Elfgren.
We're already looking forward to Nordsken 2020!
Published 5 years ago