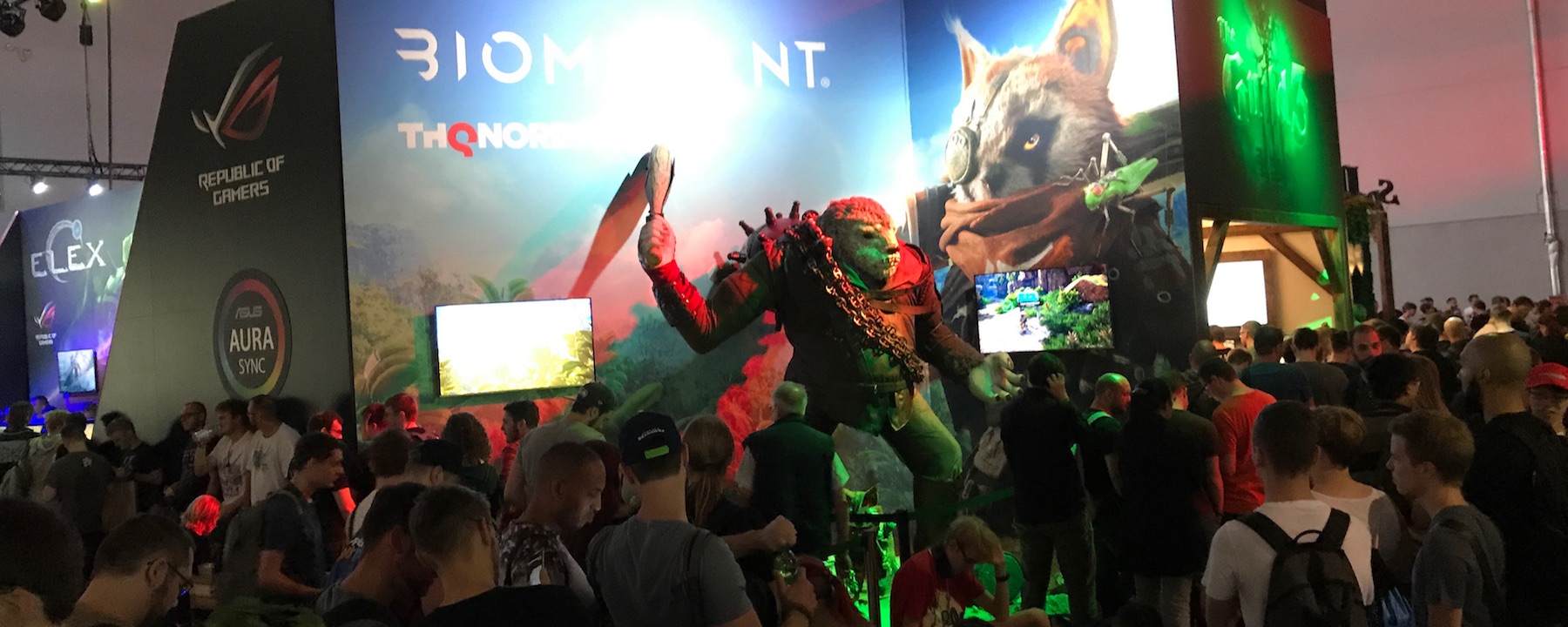 Success for Biomutant at Gamescom
Our sister studio Experiment 101 unveiled their first project "Biomutant" at Gamescom, the world's largest video game trade fair, last week. The announcement was met by very positive reactions from visitors and industry alike, and has been mentioned as one of the most important pieces of news from this year's show.
Upcoming Swedish game "Biomutant" is an action-driven, open-world RPG, created by Experiment 101. It was announced at the opening of this year's Gamescom in Cologne. The reactions have been very positive and the game has quickly gained international attention as one of the biggest news announced this year.
─ We are overwhelmed by the fantastic response to Biomutant. It's a very special feeling to finally be able to show what we have been working on in secret. Seeing the massive international interest and getting such enormously positive reactions, that really spurs us on to keep doing our utmost as we work towards finishing the game, says Stefan Ljungqvist, Head of Studio at Experiment 101.
Experiment 101 was founded by Stefan Ljungqvist, renowned industry veteran with a background at Avalanche Studios, along with Goodbye Kansas Game Invest who owns 50 % of the studio. Since its founding in 2015, Goodbye Kansas Game Invest has invested in seven game studios. "Biomutant" is the first game announced, with more to come.
─ Biomutant is a real milestone for us, since it's the first game we unveil since founding Experiment 101 together. Seeing hours-long queues at Gamescom is an extraordinary feeling. Goodbye Kansas Game Invest exists to help our partners create amazing game experiences, and I can't think of better proof that we have achieved precisely that, says Peter Levin, CEO at Goodbye Kansas Game Invest.
See the trailer produced by Goodbye Kansas Studios.
Published 6 years ago