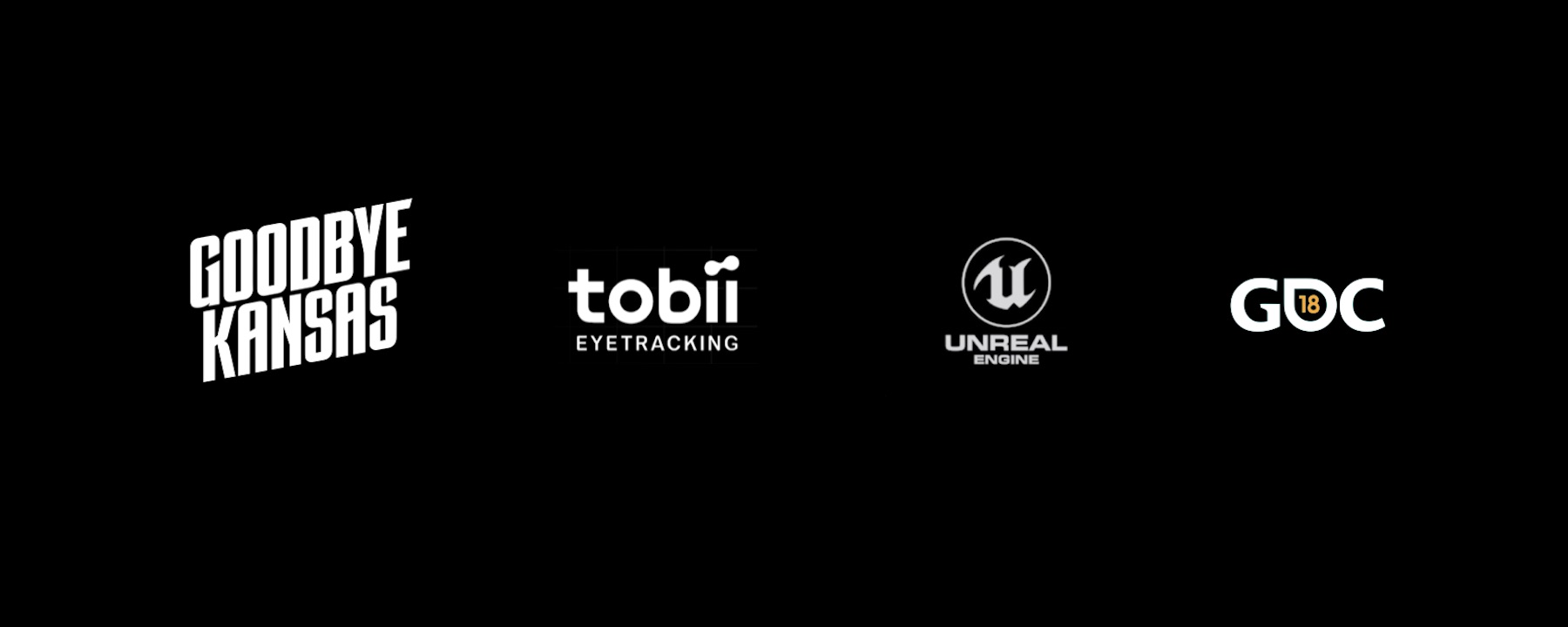 Tobii Eyetracking and Goodbye Kansas at GDC
Be a god and experience a virtual mirror at GDC
This week it's time for GDC – Game Developer's Conference – in San Francisco. Both Goodbye Kansas Game Invest and Goodbye Kansas Studios will of course be present. And if you're going to GDC, be sure to visit Tobii's booth where you can try their amazing eye tracking technology in VR – and experience two demos produced by Goodbye Kansas VR.
You can step into the role of Thor in "ThunderGod", an arcade style VR game demo where you get to wield the Mjölnir hammer and defend the human village from the giants attacking it. Fight the waves of enemies and try to keep as high a multiplier as possible to get the highest score. With Tobii eye tracking you will be able to take on more enemies than otherwise possible in the heat of the battle.
Or why not try to be someone else, in our uncanny "Virtual Mirror" VR experience. Put on your VR goggles and look into the virtual mirror. The virtual face that stares back at you will mirror your head and eye movements thanks to Tobii's eye tracking technology. You can also play around with the "smart mirror" features where you control the interface with your own eyes.
So what are you waiting for? Come to GDC and try to be someone else, thanks to Goodbye Kansas and Tobii Eyetracking.
Published 6 years ago