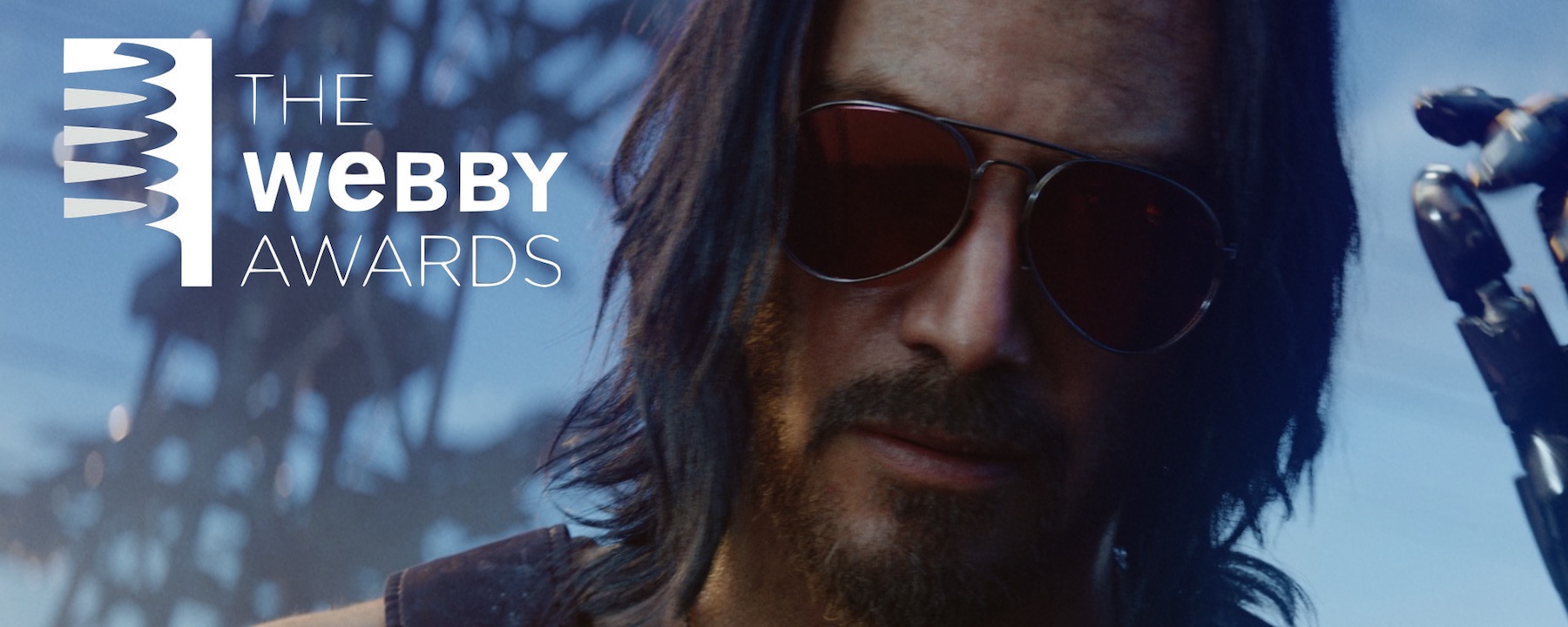 Webby Awards winners!
The Cyberpunk 2077 E3 trailer – produced by Goodbye Kansas in close collaboration with CD Projekt Red – has won two awards at the 24th Webby Awards, being both a Webby Winner and a Webby People's Voice Winner in "Advertising, Media & PR: Best Use of Animation or Motion Graphics".
We're immensely proud, truly honored and very happy for this! The Webby Awards – presented by the International Academy of Digital Arts and Sciences – is often referred to as the leading international award honoring excellence on the Internet, or as New York Times puts it: "The Internet's highest honor".
With nearly 13,000 entries from all 50 U.S. states and 70+ countries—and 2.5 million votes cast by 600,000 people in the Webby People's Voice Awards—the 24th Annual Webby Awards is one of the biggest in their history.
Another Goodbye Kansas project was also awarded, as the Volvo campaign "The E.V.A. Initiative" won two awards in "Advertising, Media & PR": "Best Cause Related Campaign 2020" and "Brand Strategy 2020".
Goodbye Kansas produced the visuals & VFX for this multi-awarded campaign, in close collaboration with Agency Forsman & Bodenfors (entrant) and production company New Land.
Published 3 years ago