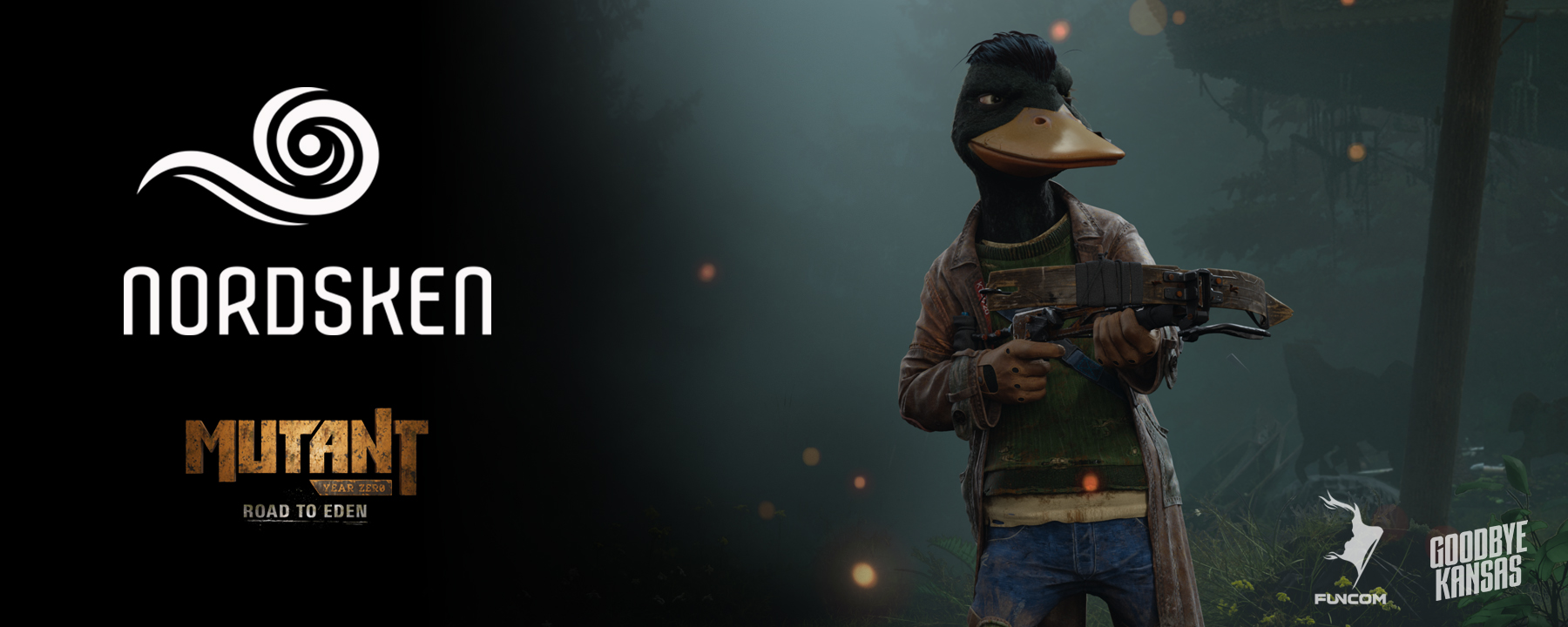 Welcome to Nordsken
The Nordsken Festival of Games, Culture & Creativity in Skellefteå is one of the fastest growing Entertainment and Gaming Events in Sweden. Goodbye Kansas is proud sponsor of Nordsken 2018 and this year we welcome you to our very own "embassy" at Skellefteå Kraft Arena May 10-12th, a booth where visitors can meet some of our talented artists and learn more about VFX and digital wonders. Here are some of the things you do at the Goodbye Kansas booth:
Try our VR game ThunderGod
Step into the shoes of Thor and throw your mighty hammer at attacking giants in this Goodbye Kansas produced VR game demo.
Be a MoCap Mutant
Become the Mutant duck Dux – one of the characters in Funcom's "Mutant Year Zero – Road To Eden" thanks to our light user friendly version of MoCap.
Drop In Motion Graphics
Make your own motion graphics for your Twitch or YouTube channel, guided by our talented VFX artists.
The Art of Andrée Wallin
See the art of renowned Concept Artist and director Andrée Wallin, including work from "Star Wars", "State Zero" and "Overkill's The Walking Dead".
Read more about Nordsken 2018 and let's hope we'll meet there!
Published 5 years ago