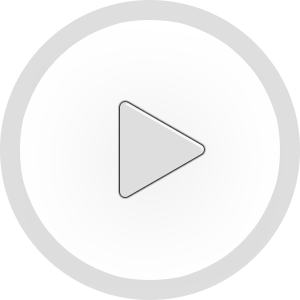 Volvo: The E.V.A. Initiative
Directed by renowned Swedish director Laerke Herthoni, this Volvo commercial highlights the fact that the car industry traditionally has based its' safety research on male crash tests dummies. Now Volvo release more than 40 years of safety research to the entire auto industry – to make cars safer for everyone. Not just the average male.
Goodbye Kansas married Herthoni's creative vision with the skills of our Motion Capture team in Uppsala and digital artists in Stockholm, producing a both beautiful and important commercial – a car commercial without a single car in it.
The campaign has won several awards, including Grand Prix at Cannes Lions 2019, Gold at Cresta Awards, Gold & Silver at Gerety Awards and Gold & Silver at Lovie Awards. The TVC is nominated for best VFX at Roygalan 2019 and Best Television Commercial of the Year over 60 seconds at Shots Europe Awards.
Above is a Behind-The-Scenes of how it was made and below the actual commercial.
Credits
Client: Volvo
Agency: Forsman & Bodenfors
Director New Land: Laerke Herthoni
Producer New Land: Joel Rostmark
DOP: Rasmus Videbaek
Goodbye Kansas VFX team:
Executive Producer: Anton Söderhäll
VFX Producer: Linda Öhlund
VFX Supervisor: Joel Lindman
CG director & creative: Laurent Clermont
FX Lead: Filip Orrby
Light Lead: Anna Hilding
Comp Lead: Daniel Norlund
VFX Coordinator: Alexander Darrell
AD: Gustaf Holmsten
Concept: Christopher Brändström, Mikael Eriksson, Marcus Melin, Teo Mathlein
Modeling: Magnus Eriksson
Rigging: Gabija Smalinskaite
Animators: Jonas Forsman, Christina Sidoti, Fredrik Olsson, Jonathan Skifs
Lighting: Alexis Andersson, Rodrigo Vivedes, Anna Hilding, Hannes Drossel
FX-artists: Filip Orrby, David Vestin, Jarek Dawidziuk, Max Öberg, Ludvig Jonsson
Motion Graphics: Marcus Melin
Compositing: Daniel Norlund, Andreas Cronström, Denys Holovyanko, Fredrik Höglin, Hannah Myllyoja, Richard Sällqvist, Martin Borell,
VFX-editor: Lars Wallund
Goodbye Kansas Motion Capture team:
Executive Producer: Anton Söderhäll
Producer: Andrea Wästlund
1st AD/Coordinator: Isa Olai
Head of Motion Capture: Sigtor Kildal
Motion Capture Supervisor: Samuel Tyskling
Motion Capture Lead: David Grice
Motion Capture Technician: Marko Marinkovic
Junior Motion Capture Technician: Oskar Olsson
Senior Tracker: Nils Aulin
Motion Capture Operator: Ed Reeler
Production Assistant: Sanna Johannesson
Reference Camera Operator: Ghazal Taghavi
Body Animator: Marco Sjöberg