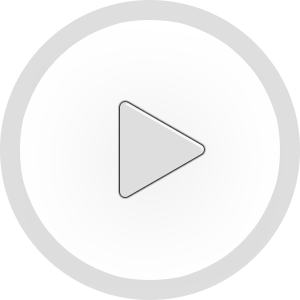 Raid: World War II
Raid: World War II – a cinematic trailer for an action packed game from Starbreeze/LionGameLion.
The story evolves  around four strong characters that are forced to work together behind enemy lines, raiding nazi strongholds and creating havoc. Our creative approach aimed at suspension rather than action. We were inspired by classic WWII thrillers and built the story around the characters and the dynamics within their tight little group. In a story like this, location and settings are just as important as the characters. We started out by researching neoclassical architecture as well as art deco design, and really enjoyed ourselves setting the stage for a classic suspense heist scene played out during a stormy night deep inside enemy territory.
The film won the "Best Animation" Award at Roygalan 2017.
Credits
Executive Producer: Jörgen Lilja
Director: Fredrik Löfberg
Script: Tid Cooney & Fredrik Löfberg
Art Directors: Gustaf Holmsten, Mikael Widegren
VFX Supervisors: Jonas Ekman, Christina Sidoti
Producers: Thomas Oger, Pontus Garmvild
Project coordinator: Fredrik Jureen
3D Environment Lead: Daniel Bystedt
3D Environments Modeling: Gustav Alexandersson, Sandra Isaksson, Jacob Moilanen
Character Lead: Jonas Skoog
Character Artists: Jesper Bardhamre, Sebastien Schoellhammer, Brett Sinclair, Linus Holm
Rigging: Peter Jemstedt, David Hall
FX: Max Öberg, Alfred Lindahl
Look Dev Artists: Johan Gabrielsson, Sean Kalamgi, Alexis Andersson, Joakim Eriksson
Lighting Lead: Hannes Drossel
Lighting: Erika Johansson, Mireille Underwood
Animation: Jonas Ekman, Christina Sidoti, Laura Trespoli, Jonathan Skifs, Pascal Le Guinio, Marko Marinkovic, Viktor Kostik, Andrew Hutchinson
Compositing Lead: Peter Blomstrand
Compositing: Calle Granström, Teo Mathlein, Denys Holovyanko, Hannah Myllyoja
Motion capture by Goodbye Kansas
Studio Manager: Anton Söderhäll
Motion Capture Supervisor: Samuel Tyskling
Motion Capture Lead Animator: Pascal Le Guinio
Motion Capture Lead: David Grice
Motion Capture Specialist: Nils Aulin
Motion Capture Specialist: Marko Marinkovic
Motion Capture Specialist: Sigtor Kildal
Software Developer: Jakob Alenius
Virtual Camera Operator: Andres Rignell
Performance by
Stirling: Peter Eggers
Rivet: Phillip Hughes
Wolfgang: Josh Lenn
Kurgan: Nicklas Hansson
Sound design by Redpipe
Sound Designer: Kim Creutzer