Cyberpunk 2077
Our studio had the great honor of collaborating with CD PROJEKT RED in producing this Cyberpunk 2077 – E3 Cinematic Trailer. From receiving the script to realizing CD PROJEKT RED's awesome vision — we combined forces and developed it together, which culminated in an almost 4 minute long 4K cinematic trailer.
In this short story, we follow V through a dynamic setting showcasing a glimpse into the world of perils and possibilities that is Night City — the most vibrant and dangerous metropolis of the future.
The trailer premiered at ER 2019 and was an instant success. With over 55 million views so far (sep 2019) it's one of most successful game trailers ever.
Above is a look Behind The Scenes of how we created the trailer together with CD Projekt Red and below the actual trailer.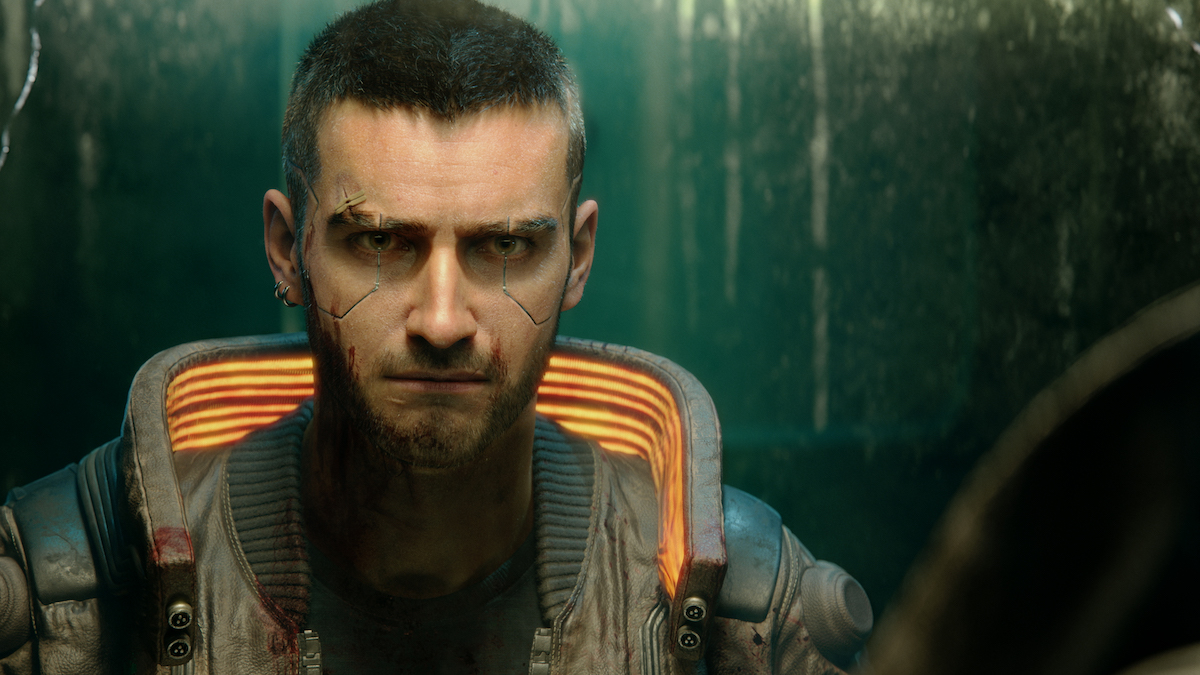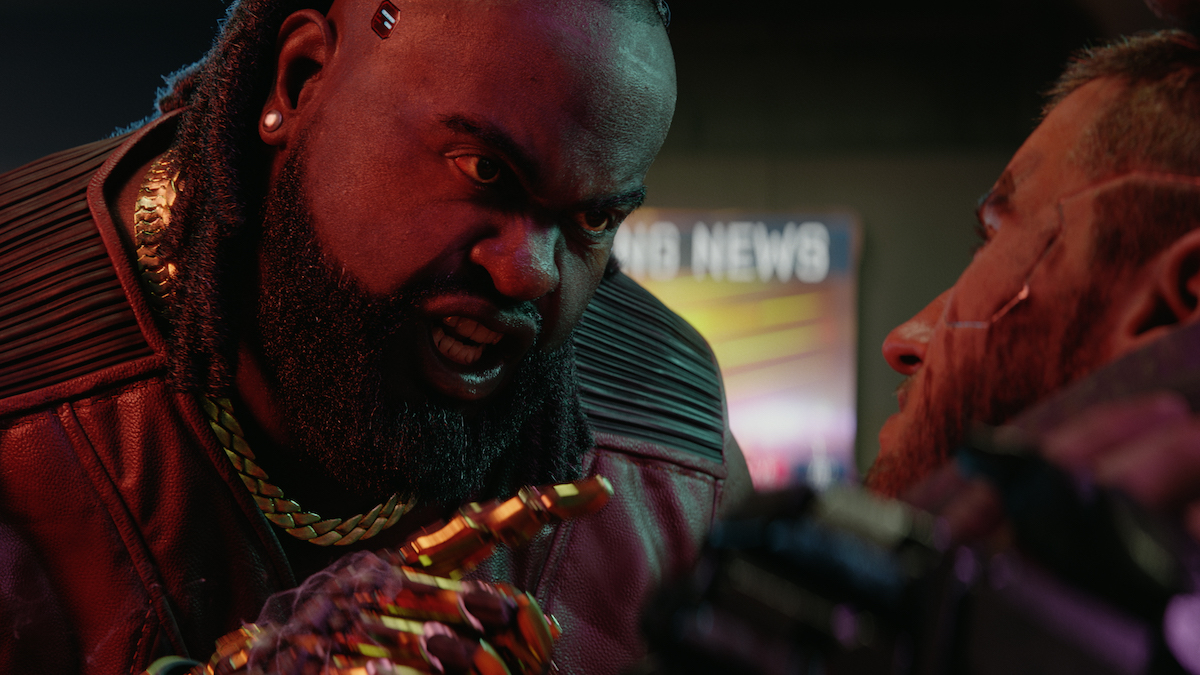 Credits
Client: CD Projekt Red
Game Director: Adam Badowski
Screenplay: Jan Bartkowicz, Paweł Świerczyński, Łukasz Ludkowski
Supervision/Direction: Jan Bartkowicz, Paweł Świerczyński
Production: Anna Pietrzak
Music: Marcin Przybyłowicz
SFX Supervision: Piotr Malinowski
Voice Direction/Localization: Borys Pugacz-Muraszkiewicz
Combat Choreography/Stunts supervision: Maciej Kwiatkowski
Special Thanks to: Paweł Mielniczuk, Lucjan Więcek, Jakub Knapik, Sebastian Kalemba, Michał Krzemiński
Goodbye Kansas Cinematic Team:
Director: Fredrik Löfberg
VFX Supervisor: Henrik Eklundh, Kristian Zarins
Art Director: Mikael Widegren
Animation Director: Jonas Ekman
Creative Director: Gustaf Holmsten
Executive Producer: Jörgen Lilja
Producer: Rebeca Cervantes, Thomas Oger
Production Coordinator: Jona Wedholm, Alexander Darrell
Lead Character artist: Jonas Skoog
Character Modeling: Akif Top, Andreas Leijon, Axel Flovin, Daniel Bystedt, Magnus Eriksson, Mikael Andersson, Ulf Gieseler, Mario Baldi, Adam Sacco, Hampus Eriksson
Head of Facial Modeling: Jonas Törnqvist
Facial Modelers: Sandra Isaksson, Adrina Wennström
Character Look Development: Andreas Leijon, Axel Flovin, Erika Johansson, Henrik Eklundh, Johan Gabrielsson, Sean Kalamgi, Ulf Gieseler
Character Modeling / Lookdev intern: Andre Valck
Lead Environment Artist: Gustav Alexandersson
Assets Modelers: Axel Flovin, Erika Johansson, Hampus Eriksson, Jacob Moilanen, Joakim Olsson, Lukas McBride
Lead Environment Look Development : Jesper Bardhamre
Look Development Artists: Erika Johansson, Hampus Eriksson, Jacob Moilanen, Joakim Olsson, Lukas McBride,
Asset Modeling / Lookdev intern: Sofia Tagerud
Lead Lighting Artists : Kristian Zarins, Erika Johansson
Lighting and Rendering: Anna Hilding, Axel Flovin, Jesper Barhamre, Henrik Eklundh, Sean Kalamgi, Lukas McBride, Rodrigo Vivedes
Lead Rigging: Peter Jemstedt
Rigging TD: Gabija Smalinskaite, Stephanie Holder
Rigging Intern: Eric Haraldsson
Lead Character FX: Ludvig Eliasson
Character FX: Abdelhalim Garess, Ludvig Jonsson
Head of Facial Rigging: Nils Lerin
Facial Rigger: John Augustsson, Fanny Gustafsson, Hampuz Aronsson
Facial Modeling & Rigging Department Coordinator: Adam Vadi Dris
Lead Layout: Oliver Askew
Layout / Animation intern: Marijne Klaassen
Lead Animator: Jonathan Skiffs
Animator: Jonathan Skifs, Blake Guest, Staffan Linder, Christina Sidoti, Jonas Forsman, Oliver Askew
Head of Facial Animation: Goran Milic
Facial Animators: Antonija Milic, Marga Garcia, Mathew Curran, Adrian Lim, Gorana Kovacevic, Primoz Boncina, Tamara Bogdanovic, Daniel Ljungmark
HMC Operator: Daniel Ljungmark
Head of Body Animation: Johan Fröjd
Body Animators: Frida Nilsson, Jesus Ruiz Torres, Marco Sjöberg, Dusan Vlatkovic, Jan Germala, Ljiljana Antonovic, Mattias Lindkvist, Viktor Kostik
Body & Face Animation Department Coordinator: Jessica Oh
Lead FX: Max Öberg
FX Artist: David Vestin
Lead MattePainter and Concept Artist: Mikael Widegren
Concept and MattePainting Artists: Mikael Eriksson, Henrik Lundblad
Storyboard artist: Mattias Häggström
Lead Compositing: Peter Blomstrand, Karl Rydhe
Compositing Artist: Richard Sällqvist, Max Wester, Hannah-Marjut Myllyoja, Martin Borell, Tomas Näslund, Denys Holovyanko, Andreas Cronström
Motion Graphics: Marcus Melin, Peter Blomstrand,
Editor: Peter Blomstrand, Fredrik Löfberg
VFX Editor: Caio Simbula, Henrik Klein, Lars Wallund
Head of Pipeline: Erik Johansson
Pipeline: Dan Englesson, Dane Bettis, Joakim Johansson, Simon Rainersson, Stephen Hada, Linus Fredriksson
System Administrators: Tomas Ericsson, Gabi Gharib, Emil Ferdinandsson, Pär Åslund, Niclas Ljunggren
Grading : Martin Steinberg
Goodbye Kansas Studios Capture Division:
Executive producer: Anton Söderhall
Producer: Andrea Wästlund
Motion Capture Department Coordinator: Isa Olai
Head of Motion Capture: Sigtor Kildal
Motion Capture Supervisor: Samuel Tyskling
Motion Capture Lead: David Grice
Motion Capture Technician: Marko Marinkovic
Junior Motion Capture Technician: Oskar Olsson
Motion Capture Operator: Ed Reeler
Senior Tracker: Nils Aulin
Audio Supervisor: Oskar Gyllenhammar
Motion Capture Department Intern: Ghazal Taghavi
Facial Capture Supervisor: Goran Milic
HMC Operator: Daniel Ljungmark
Make-Up Artist: Sanna Johannesson
Scan Operator: Roger Sundberg
FACS Director: Goran Milic
Cast:
Performance Capture:
V, Johnny Silverhand: Felix Scott
Dex: Gary Beadle
Jackie & Solo: Osy Ikhile
Bug: Tove Vahlne
Voice Actors:
V: Gavin Drea
Dex: Michael Leon Wooley
Jackie: Jason Hightower
Delamain AI: Samuel Barrnet
Stunts:
Stunt coordinator: Seth Ericson
Stunt double V & Dex: Nicklas Hansson
Stunt double Solo: Jaime Palou
Stunt double Bug: Nilla Hansson