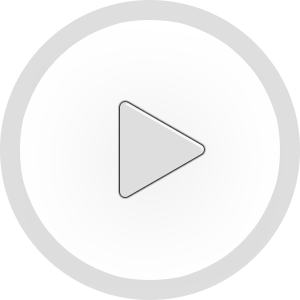 Overkill's The Walking Dead: Grant
You've met Aidan and Maya! And now it's time for our third character trailer for Starbreeze's upcoming game "Overkill's The Walking Dead". This time we meet Grant: A determined man with true grit. Set in a grim and dire situation Grant finds refuge in the one and only abandon car in the middle of nowhere. A full CG monologue where he has time to ponder about is past.
The trailer has won several awards, including Best Game Cinematic at Animago Awards,  Silver in the Animation category at Epica Awards, Bronze at Eurobest (Film Craft/Animation) and Gold in the Craft category at "Guldägget" – Sweden's most prestigious Advertising Award – together with our friends at Red Pipe Studios.
Credits
Goodbye Kansas Cinematic Team
Director: Fredrik Löfberg
Art Director: Gustaf Holmsten
VFX Supervisor: Henrik Eklundh
Animation Director: Jonas Ekman
Executive Producer: Jörgen Lilja
Producer: Thomas Oger
Lead Character artists: Daniel Bystedt
Character Modeling: Sandra Isaksson, Jonas Skoog, Adam Sacco, Mario Baldi
Lead Facial Modeler: Jonas Törnqvist
Facial Modeler : Anneli Larsson, Jonas Skoog
Character Look Development: Henrik Eklundh, Jonas Skoog, Daniel Bystedt, Sandra Isaksson
Lead Environment Artist: Gustav Alexandersson
Assets Modelers: Magnus Andersson, Philip Sandström, Erik Hallberg, Frans Åkerman
Lead Environment Look Development : Jesper Bardhamre, Hannes Drossel
Look Development Artists: Jesper Bardhamre, Kristian Zarins, Magnus Andersson, Philip Sandström, Frans Åkerman
Lead Lighting Artists : Kristian Zarins, Hannes drossel
Lighting and Rendering: Erika Johansson, Hannes Drossel, Sandra Scholz
Lead Rigging: Peter Jemstedt
Lead Character FX : Ludvig Eliasson
Facial Rigging : Nils Lerin
Lead Animator: Jonas Ekman
Animator: Jonas Forsman
Head of Facial Animation: Goran Milic  
Senior Facial Animator: Tamara Bogdanovic  
Senior Facial Animator: Adam Smith
Junior Facial Animator: Antonija Milic
Motion Editor: Mattias Lindkvist
Lead FX: Max Öberg
FX Artists : Ludvig Jonsson
Technical Director : Simon Rainerson
Lead MattePainter and Concept Artist: Mikael Widegren
Concept Artist : Teo Mathlein
Lead Compositing: Calle Granström
Compositing Artist: Peter Blomstrand
Editor: Peter Blomstrand
Pipeline: Erik Johansson, Emil Ferdinandsson
Sound design: Redpipe
Sound designer: Joakim Kristensen
Grading : Martin Steinberg
Goodbye Kansas Studios Capture Division
Head of Mocap Studio: Anton Söderhall
Motion capture Specialists: Samuel Tyskling, David Grice, Nils Aulin, Marko Marinkovic
HMC Operator : Sigtor Kildal
Scan Operator : Roger Sundberg
Performance Actors:
Grant : William Hope
Hero Walker: Seth Ericson
Walkers: Nicklas Hansson
Client: Starbreeze
Producer: Hampus Gross
Writer: Thomas Conroy
Executive Producer: Saul Gascon
Art director: Joakim Ericson