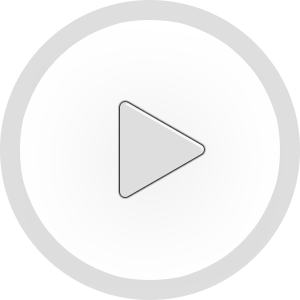 Fear The Walking Dead
In 2016 we expanded our undead universe by embarking on the second season of the successful spin-off series "Fear the Walking Dead".  We've been a passionate member of the VFX production ever since.
Here's a look behind the scenes of some of the gory shots we did for season 3. But be warned: it's not for the faint hearted.
Credits
Goodbye Kansas team season 3
VFX Supervisor: Fredrik Höglin
VFX Executive Producer: Claes Dietmann
VFX Producer: Linda Öhlund, Matilda Olsson
3d lead: Jacob Moilanen
Modeling: Andreas Leijon, David Birgersson, Joakim Olsson, Joel Sundberg, Magnus Eriksson,
Rigging TD: Agnes Lindsten, Christina Sidoti, Joakim Olsson, Jimmy Johansson, Magnus Eriksson, Mattias Nyberg, Raoul Cacciamani
Animators: Christina Sidoti, Fredrik Höglin, Fredrik Olsson, Joakim Olsson, Jonas Forsman, Jonathan Skifs, Magnus Eriksson, Rickard Engqvist, Robert Rosén
Lookdev:Magnus Eriksson, Sebastian Greese
Light and Render:Joakim Olsson, Rodrigo Vivedes, Sean Kalamgi
FX: Ludvig Jonsson, Martin Widö, Volker Heisterberg
Comp Leads: Andreas Cronström, Tomas Näslund
Compositing: Alexander Eriksson, Calle Granström, Carl-Johan Westregård, David Nelin, Denys Holovyanko, Edu Leon, Fredrik Höglin, Fredrik Mannerfelt, Hannah Myllyoja, Karl Rydhe, Mattias Sandelius, Max Wester, Peter Blomstrand, Peter Fastbom, Robin Zeijlon, Simon Tingell, Sven Ahlström, Tim Harrysson, Zebastian Lilja
Compositing intern: Liv Malmström, Mattias Sihvo
3d intern: Lukas McBride
3d tracking / layout : Jacob Moilanen, Joakim Olsson, Magnus Andersson
Concept and DMP: Mikael Eriksson, Mikael Widegren, Teo Mathlein
Editor: Finn Jäger, Henrik Klein, Sven Ahlström
IT / Pipline
Lead Pipeline Engineer: Erik Johansson
Pipeline Engineer: Joakim Johansson
System Operators: Thomas Ericsson, Max Erlandsson, Emil Ferdinandsson
Goodbye Kansas team season 2:
VFX Supervisor: Staffan Linder
VFX Producer: Linda Öhlund, Matilda Olsson
VFX Executive Producer: Claes Dietmann
Conform: Erik Johansson
2D-Lead: Andreas Cronström, Fredrik Höglin
CG Artists: Joakim Olsson, Martin Borell, Tomas Näslund, Jacob Moilanen, Lars Wemmje, Denys Holovyanko, Axel Grönlund, Max Wester, Karl Rydhe, Sebastian Lovén, Hannah Myllyoja, Mikael Widegren, Marcus Forsberg, Erika Johansson, Gustav Alexandersson, Jacob Carlsson, Linus Lindblom, Liz Lyons, Sebastian Lovén, Simon Björk, Sven Ahlström,