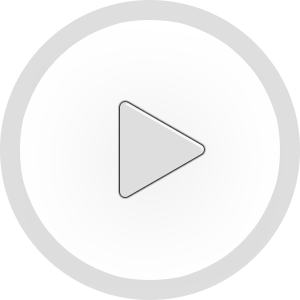 The Walking Dead
The Walking Dead has firmly established itself as one of the most successful and popular TV series in the world. We have been doing VFX for this undead hit show since season 6, resulting in an Emmy nomination for our VFX Supervisor Staffan Linder and his team in 2016 (for their work on ep 609).
Above a VFX breakdown of the VFX in the already legendary episode 905, an episode filled with advanced Goodbye Kansas VFX – including CG walkers, explosions and crowd sims. Enjoy!
Below you can find a selcetion of shots from earlier seasons, and a Behind The Scenes look of ep 905 produced by AMC.
Credits
Goodbye Kansas team, season 8
VFX Supervisor: Andreas Cronström
3D Lead: Joakim Olsson
VFX Executive Producer: Claes Dietmann
VFX Producer: Matilda Olsson
Coordinator: Jona Karen Wedholm
Lead Character Artist: Daniel Bystedt
Character Artists: Frans Åkerman, Erik Hallberg, Joakim Olsson
Modeling: Rodrigo Vivedes, Gustav Alexandersson, Mica Olsson, Jacob Moilanen, Magnus Andersson, Joakim Olsson, Sandra Isaksson, Magnus Eriksson, Erik Hallberg, Jesper Bardhamre, Frans Åkerman, Lukas McBride
Rigging TD: Jimmy Johansson, Joakim Olsson, Cameron Scott, Jacob Moilanen, Peter Jemstedt, Riham Toulan, Gustav Alexandersson
Cloth TD: Ludvig Eliasson, Saleh Najib, Richard Lyons
Animation Lead: Christina Sidoti
Animation: Fredrik Olsson, Jonas Forsman, Robert Rosén, Staffan Linder, Jonas Ekman, Jacob Moilanen, Jesus Ruiz-Torres, Jonathan Skifs
Motion Edit Supervisor: Johan Fröjd
Motion Editors: Frida Safar, Dusan Vlatkovic,Viktor Kostik
Lookdev: Rodrigo Vivedes, Erika Johansson, Mica Olsson, Sean Kalamgi, Jacob Moilanen, Saleh Najib, Daniel Bystedt, Sandra Isaksson, Frans Åkerman, Filip Orrby, Joakim Olsson, Alexis Andersson, Jesper Bardhamre, David Vestin, Gustav Alexandersson, Magnus Eriksson
Light/Render: Rodrigo Vivedes, Erika Johansson, Joakim Olsson, Sean Kalamgi, Jacob Moilanen, Simon Rainerson, Mica Olsson, Alexis Andersson, Jesper Bardhamre, Frans Åkerman, Gustav Alexandersson
FX Lead: Filip Orrby
FX: David Vestin, Ludvig Jonsson, Max Öberg, Martin Widö, Richard Lyons, Jonathan Enström
Crowd: Joakim Olsson, David Vestin, Simon Rainerson
Compositing Lead: Fredrik Höglin
Compositing: Karl Rydhe, Tomas Näslund, Denys Holovyanko, Edu Leon, Hannah Myllyoja, Sven Ahlström, Mattias Sandelius, Robin Zeijlon, Richard Sällqvist, Max Wester, Fredrik Mannerfelt, Tim Harrysson, Martin Borell, Andreas Cronström
Compositing interns: Marcus Dempwolf-Holm, Lars Englund
3d tracking / Layout : Jacob Moilanen, Magnus Andersson
Previs: Jacob Moilanen, Joakim Olsson
Concept & DMP: Mikael Widegren, Mikael Eriksson, Teo Mathlein, Kait Kybar, Laurent Clermont
Editor: Henrik Klein, Finn Jäger
Goodbye Kansas Studios Capture Division
Executive Producer: Anton Söderhäll
Mocap Supervisor: Samuel Tyskling
Mocap Lead: David Grice
Stage Manager: Marko Marinkovic
Senior Tracker: Nils Aulin
Junior Mocap Technician: Oskar Olsson
Mocap TD: Oskar Eriksson
Performance Actors:
Anton Söderhäll
Oskar Olsson
Marko Marinkovic
David Grice
Martin Zetterlund
Moa Malan
Johan Lindqvist
Nilla Hansson
IT / Pipline
Lead Pipeline Engineer: Erik Johansson
Pipeline Engineer: Joakim Johansson
System Operators: Thomas Ericsson, Max Erlandsson, Emil Ferdinandsson
Goodbye Kansas, team season 7:
VFX Supervisor: Staffan Linder
Compositing Leads: Andreas Cronström, Fredrik Höglin
3D Lead: Joakim Olsson
VFX Producer: Matilda Olsson
VFX Executive Producer: Claes Dietmann
Conform: Erik Johansson, Henrik Klein
CG Artists: Alexis Andersson, Andrée Wallin, Anton Palmqvist, Calle Granström, Carl Johan Westregård, David Birgersson, David Nelin, Denys Holovyanko, Erik Hallberg, Erika Johansson, Filip Orrby, Fredrik Larsson, Fredrik Mannerfelt, Gustav Alexandersson, Hannah Myllyoja, Jacob Carlsson, Jacob Moilanen, Jesper Bardhamre, Joakim Eriksson, Joakim Matsson, Johan Gabrielsson, Jonas Skoog, Jonathan Skifs, Kait Kybar, Karl Rydhe, Liz Lyons, Magnus Eriksson, Martin Borell, Mattias Sandelius, Max Öberg, Max Wester, Mikael Widegren, Peter Blomstrand, Richard Lyons, Rickard Engqvist, Robin Zeijlon, Rodrigo Vivedes, Sean Kalamgi, Sebastian Lovén, Sven Ahlström, Teo Mathlein, Tim Harrysson, Tomas Näslund, Zebastian Lilja
Reel edited by: Henrik Klein