Scanning
The GBK Scanning Department based in Stockholm is Sweden's one-stop shop for the highest quality scan assets used for the digitisation of people, props and environments for both the Games and VFX industries. Whether on location or in our bespoke studio space, we specialise in high volume, rapid turnaround projects, without sacrificing quality. Which is only made possible thanks to the expertise of our seasoned Capture team and the unique production pipeline established at Goodbye Kansas Studios.
Drop us a mail and we'll tell you more about our Scanning services!
Our Services Include:
Pore Level Multi lighting Head Scanning
Full Body Scanning
Large Scale Environment and On-Set Scanning
Prop and Asset Scanning
Performance and Facial Scanning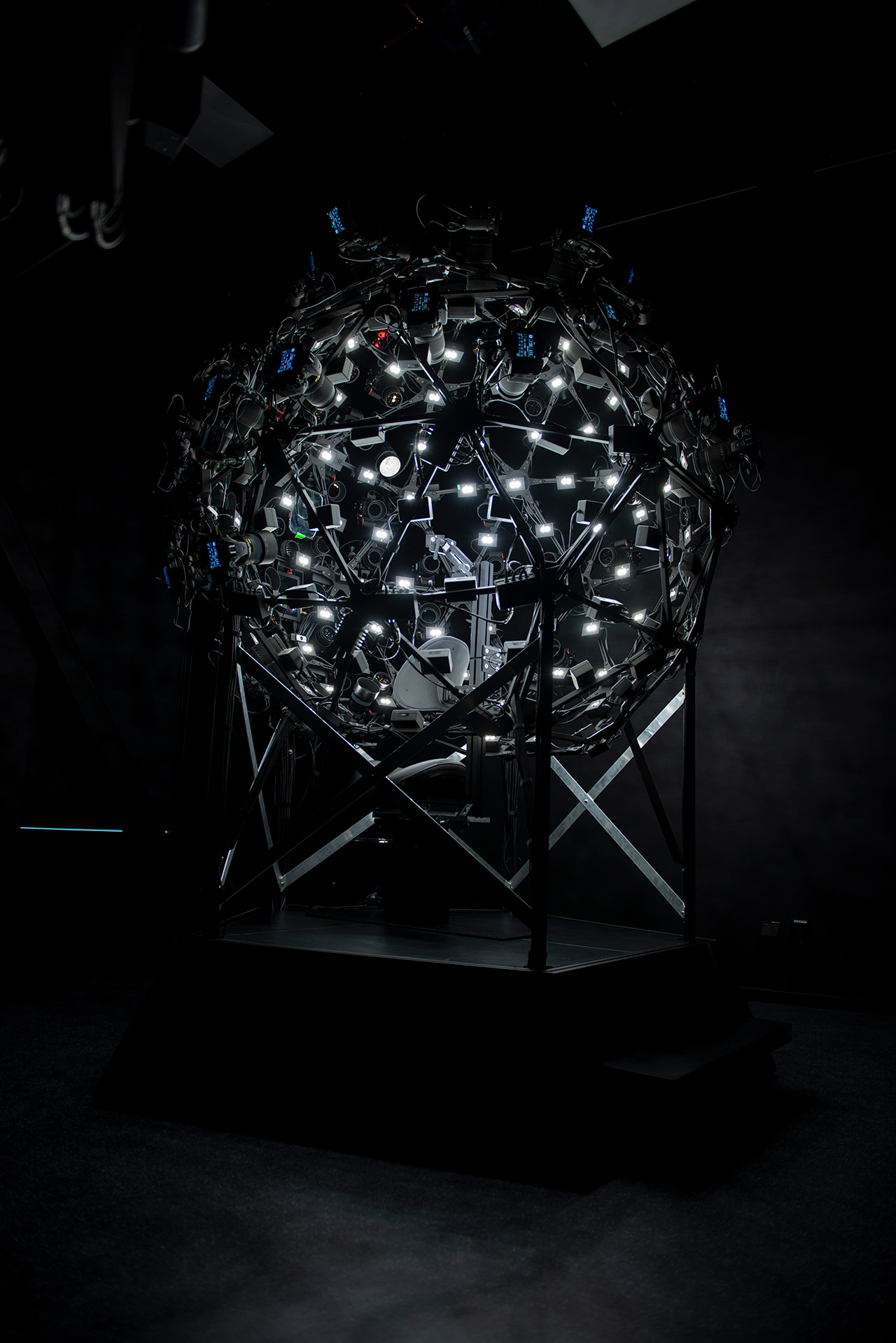 Our scanning facility contains Sweden's foremost State-of-the-art multi-flash, multi-camera photogrammetry system. Purpose built by Goodbye Kansas in collaboration with the Swedish Royal Institute of Technology (KTH), our proprietary system achieves the highest fidelity acquisition required for today's 1:1 photorealistic digital doubles.
Each scan is taken within 1/100th of a second enabling us to capture finer pore level detail of your subjects face and skin contours for the highest possible accuracy. Full FACS expression sessions are directed by our experienced crew in a professional and timely manner so as not to disrupt talent schedules.
Our face rig consists of 60 Nikon cameras and over 300 LED flash units, the 360 Dome configuration has complete coverage of every possible angle of the face.
Our advanced pipeline integration with the capture system enables rapid turnover of high resolution data in a lossless process, expediateing throughput and allowing for faster delivery of processed data.
Our ratecard offers Tier 1-4 levels of Raw scan delivery to fit the needs of your project, which we are happy to talk through upon request. Bespoke requirements can be handled however to meet any specification including capturing with polarised and cross-polarised lighting conditions.
Face data can be processed from raw untouched meshes all the way through to fully rigged and textured photorealistic humans suitable for high-end VFX or Cinematics. A service that cannot be achieved without access to the experienced artist talent and digital human research collated here at Goodbye Kansas Studios.
Body scanning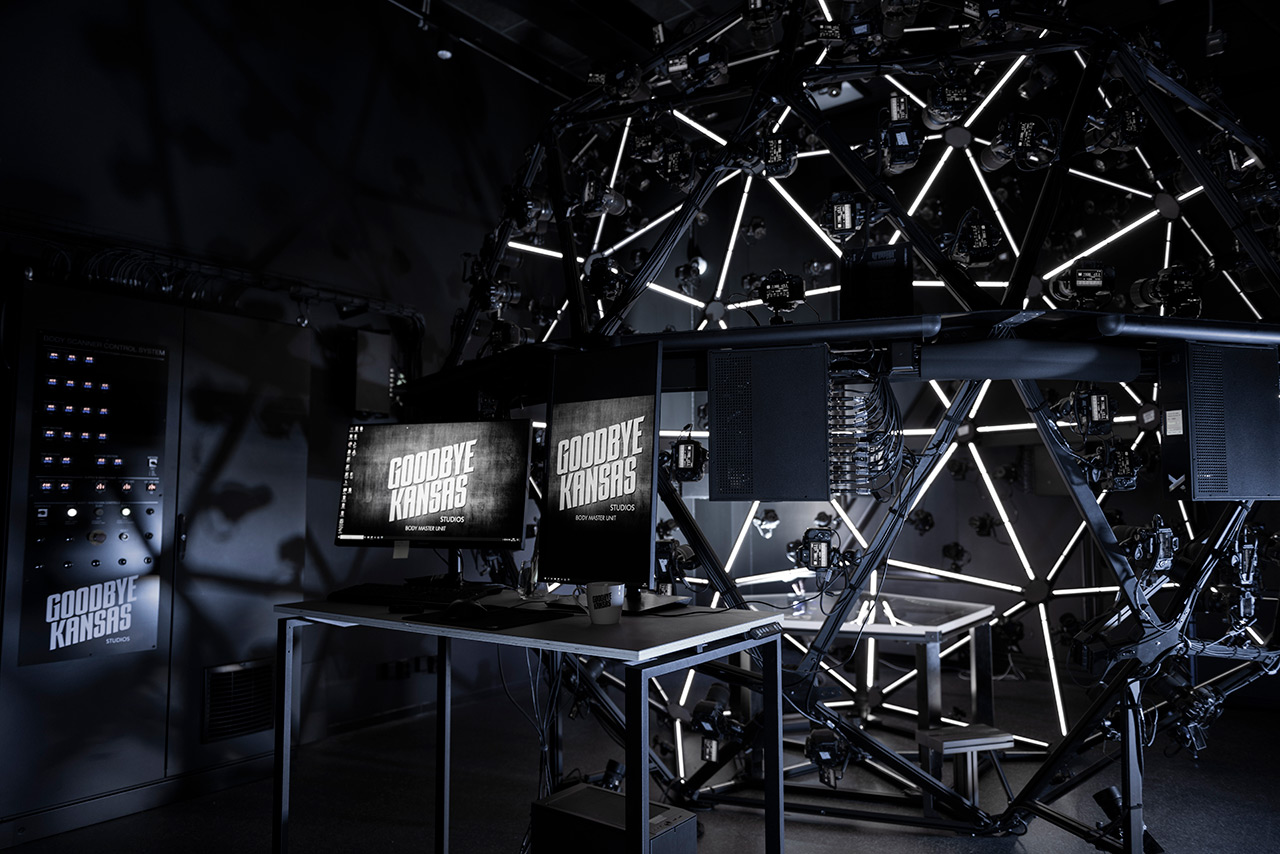 New and improved full body scanner was built in Stockholm July 2021 and is designed with 200 Nikon cameras in a dome configuration.
Using the same technology found in our state-of-the-art Face Scanner, it captures the full body from 360 degrees – including the underside of the feet due to the unique glass platform.
The precision scanner is mm accurate to perfectly capture a 1:1 digital version of your talent as meshed geometry with texture acquisition.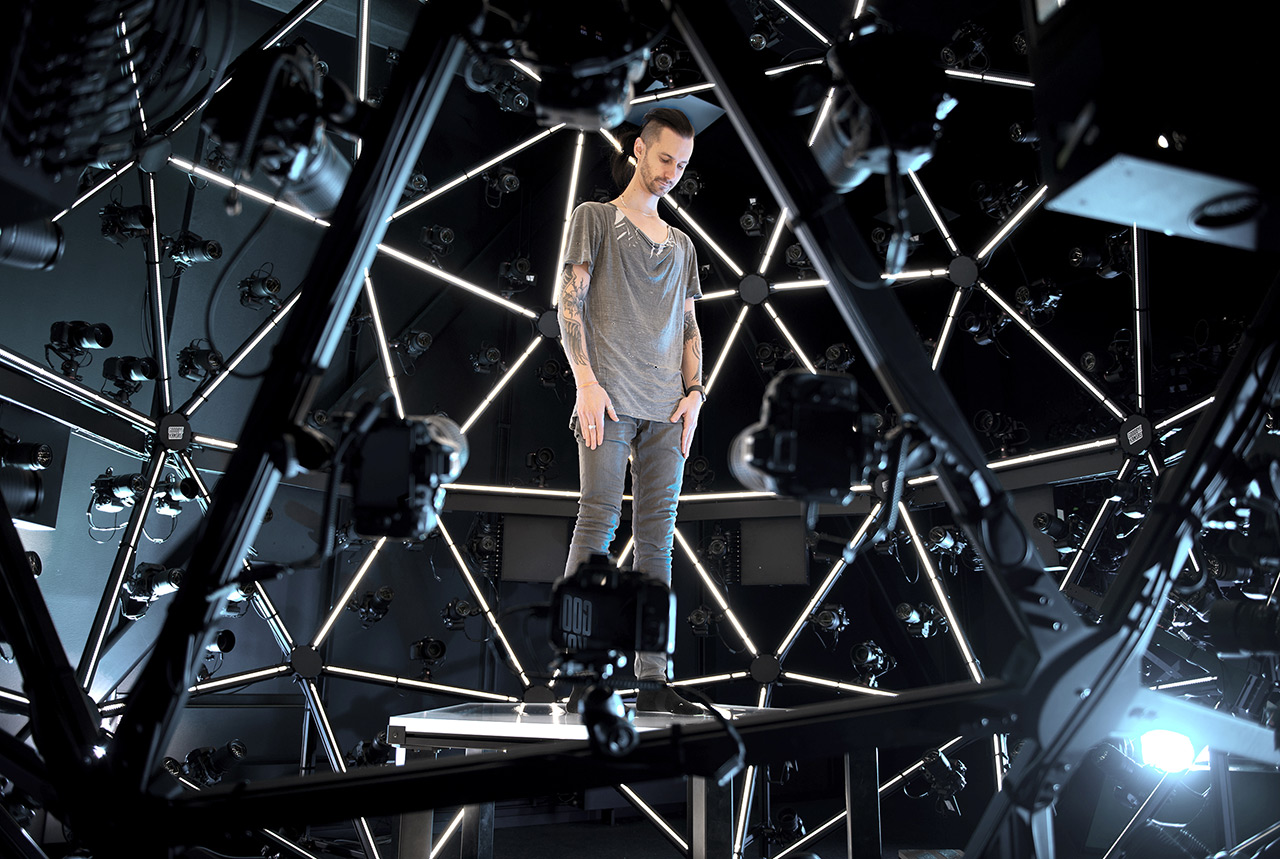 Prop and Object Scanning
Goodbye Kansas has a dedicated prop scanning studio space with full lighting control.
Able to cover a wide range of props/objects, the studio allows us to shoot mesh data with polarised and Cross-polarised texture photography as well as look development information for photorealistic recreation of any object.
Our fully portable rig can be transported to set and takes less than an hour to set up on location if required.
Additionally our close range scanner captures details of props and maquettes which require sub-millimetre accuracy and high-resolution. Data can be supplied for animation, 3D printing, prototyping or CNC milling.
On Location Environment and VFX Lidar Services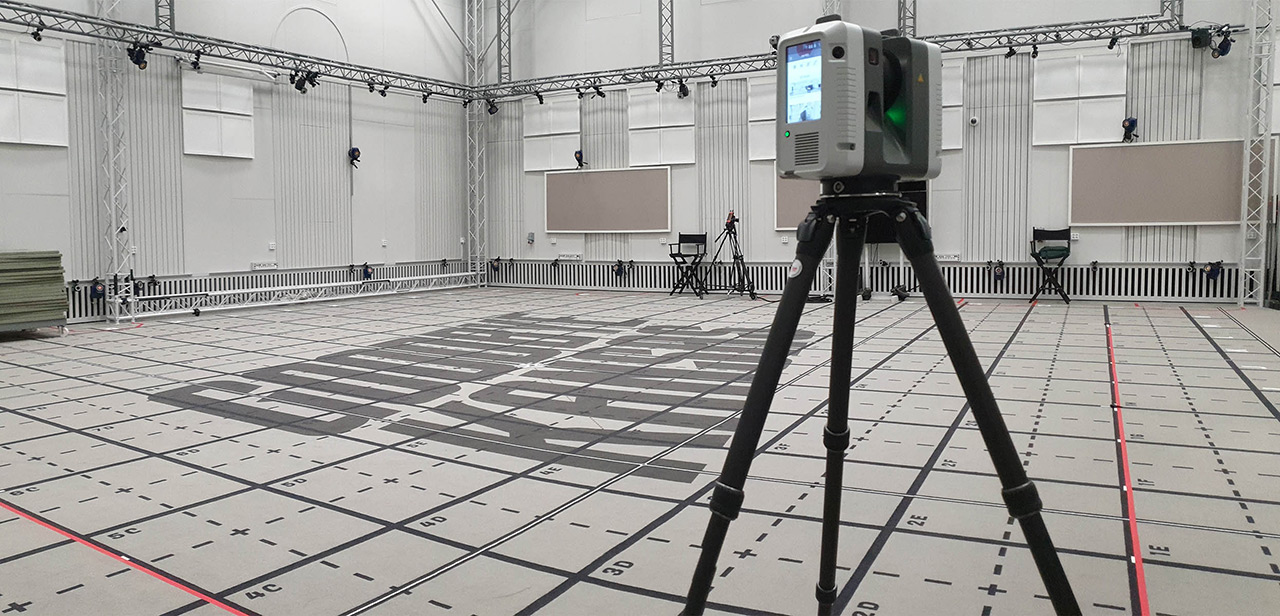 We also have the capability to scan large scale locations and offer on-set stage scanning. We use survey standard techniques including Texture Photography, Photogrammetry, Drone, Lidar Capture (High End Leica Units as a minimum) all delivered to the standard required for a modern VFX, Cinematic or Virtual Production
With extensive on-set experience on the team we are confident you will enjoy working in collaboration with our scan technicians to professionally and autonomously get the job done to the highest possible standards with the least impact to your shoot schedule.
We have the capability to combine Photogrammetry and Lidar data in our post process to deliver complete digital assets and also can offer Drone and helicopter scanning consultation for aerial scanning if required.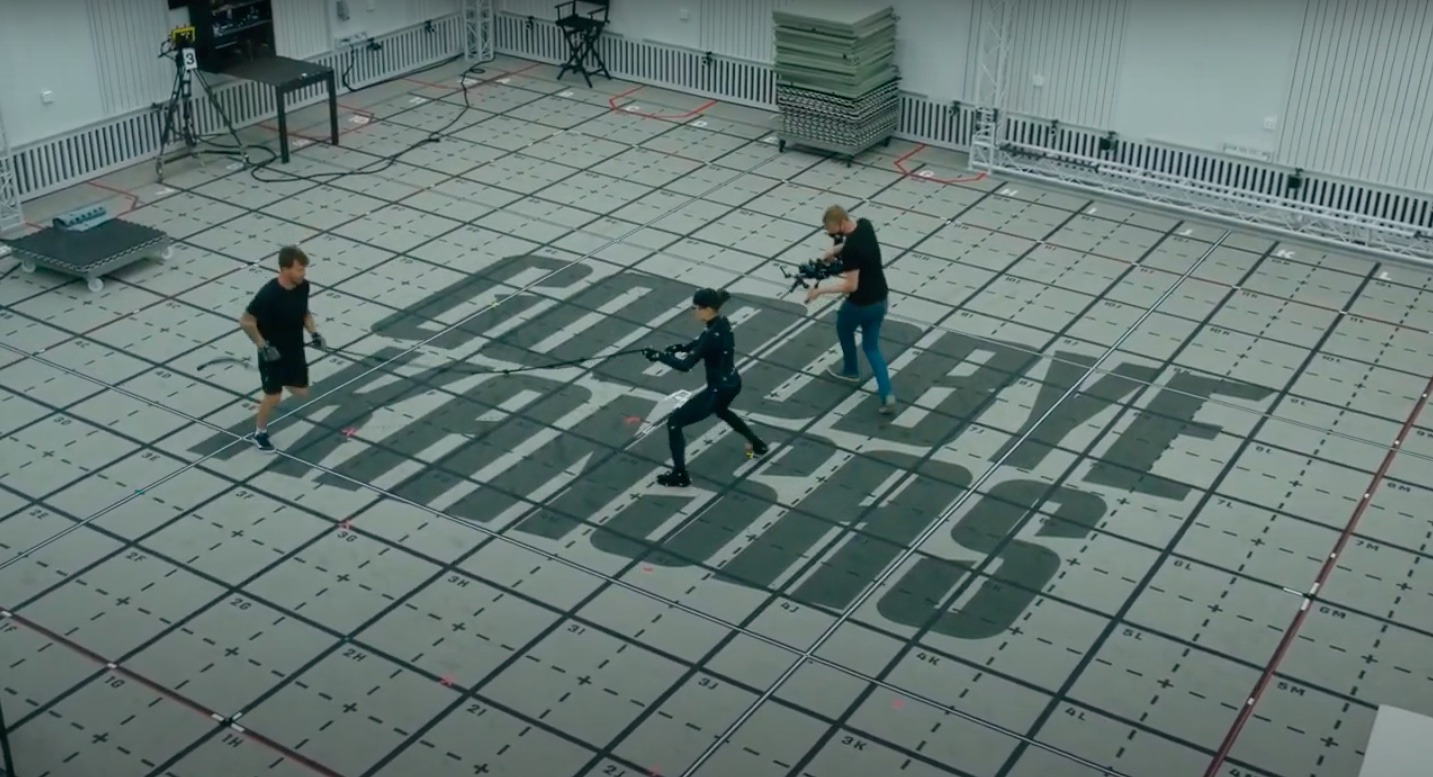 Makeup and Changing Facilities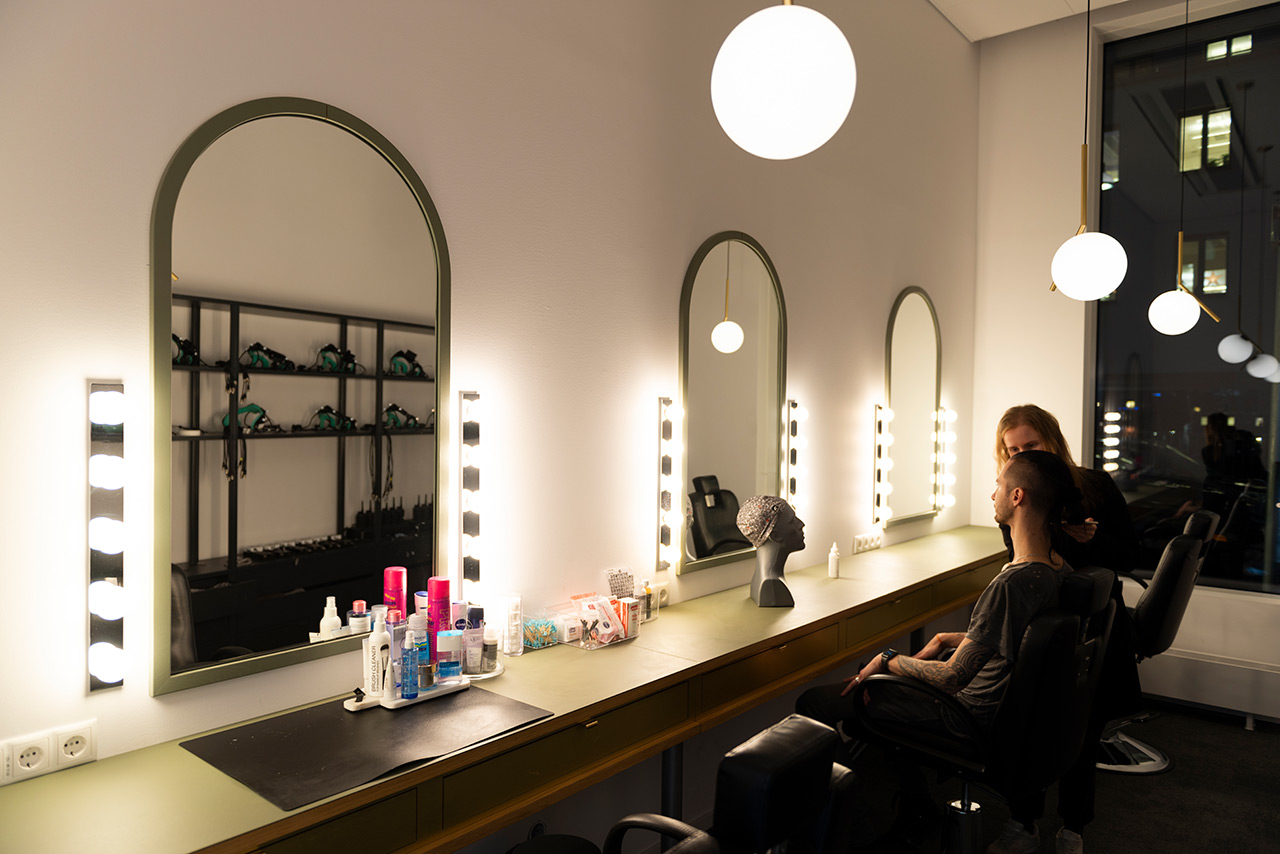 Goodbye Kansas are happy to recommend and book professional Make-up artists local to Stockholm. We have specific changing and wardrobe rooms for Make-up application and shoot coordinators on site guide your talent through the process and facilitate any catering requirements.
We're excited to hear more about your requirements and are more than happy to setup a call to say hello and answer any questions!