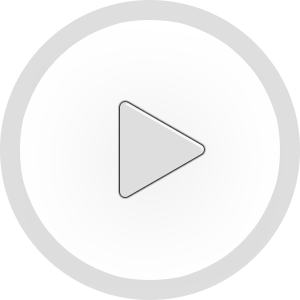 Tele2 – Frank
Frank the sheep – famous corporate character for Tele2.
From 2008 to 2016, the incomparable sheep Frank was spokesperson for telecom company Tele2, and was doubtlessly one of the most successful corporate characters ever in Swedish advertisement history. We did the CG version of Frank from day one – a CG character that has appeared in commercials, web ads and printed media through the years.
The film above is from when the Swedish news channel TV4 News was launched, a we did a series of Tele2 commercials featuring Frank in a news studio, sharing his unique wisdom.
In 2016 Frank retired from commercials, but he will always live in our hearts.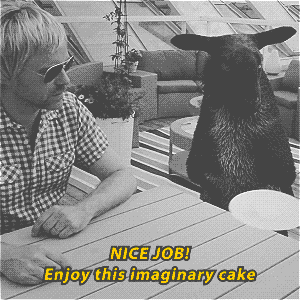 In 2012, Frank appeared in an Instagram campaign that required a lot of pictures of him, hanging out in Stockholm with Swedish media profiles. The campaign also included some "hidden camera" footage of Frank. It was the first time that we worked with backplates shot on a smartphone. The campaign was nominated for the Swedish Golden Egg Award, "Guldägget".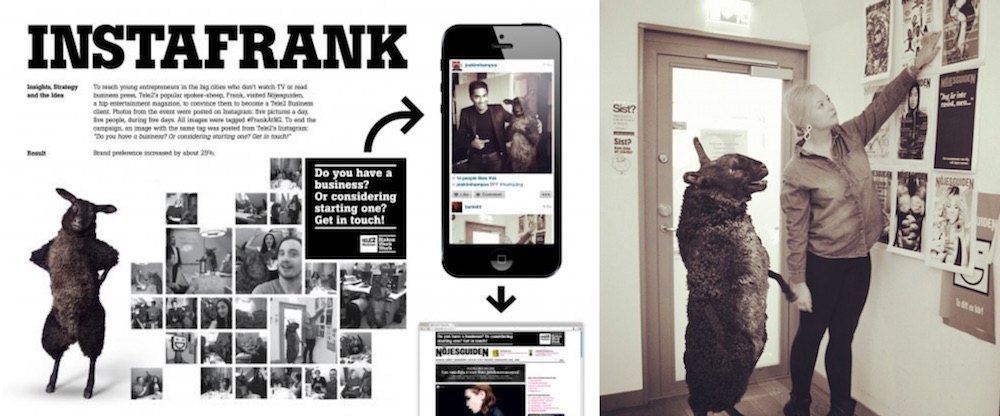 Credits
Client: Tele 2
Agency: Forsman & Bodenfors